Send Something Sweet This Mother's Day!
Send Something Sweet This Mother's Day!
She's got the hardest job out there – and asks for nothing in return. Bandit would like to send some special joy to moms everywhere and help celebrate the countless ways they're our everyday heroes.
Whether you see them everyday or live halfway around the world, you can share the love on Mother's Day (Sunday, May 11) by sending something special to make her day!
Ship a custom care package
What to include?
her favourite book
bubble bath
candles
assortment of teas (or wine?)
spa gift card
place all the items in a decorated cardboard box
seal it up with your Bandit and send her way!
Looking for a fun way to dress up your package? Try these box decorations courtesy of www.thedatingdivas.com.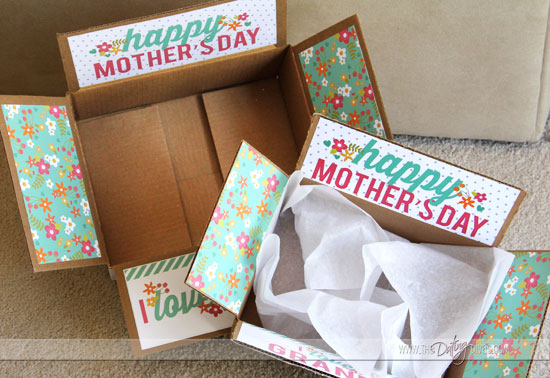 Handmade Photo Card
Nothing touches the heart like a handmade card. Use tape transfers to add your favourite photos, maybe even your baby picture, to a hand written card. Simply follow our tape transfers blog post here for full instructions.
DIY Photo Jewelry Necklace
Feeling extra crafty? Give mom a fashionable keepsake with her favourite photo. Grab your Bandit and check out the full tutorial here.